ICS Calendar Pro Features
New Views
Single- or multi-day hourly grid
Month view with day details sidebar
Interactive mini-calendar sidebar widget
Year-at-a-glance view
Year availability (for holiday rentals)
Enhanced Features
The standard month, week and list views gain additional capabilities with Pro, including:
Filter to search for specific events
Month/list toggle on the month view
Subscribe links
Regular expressions for modifying calendar output
Of course all of these additional features are optional — use only the ones you need!
Calendar Builder!
Manage all calendar configuration through an easy-to-use visual interface; save and edit calendars without manually editing shortcodes.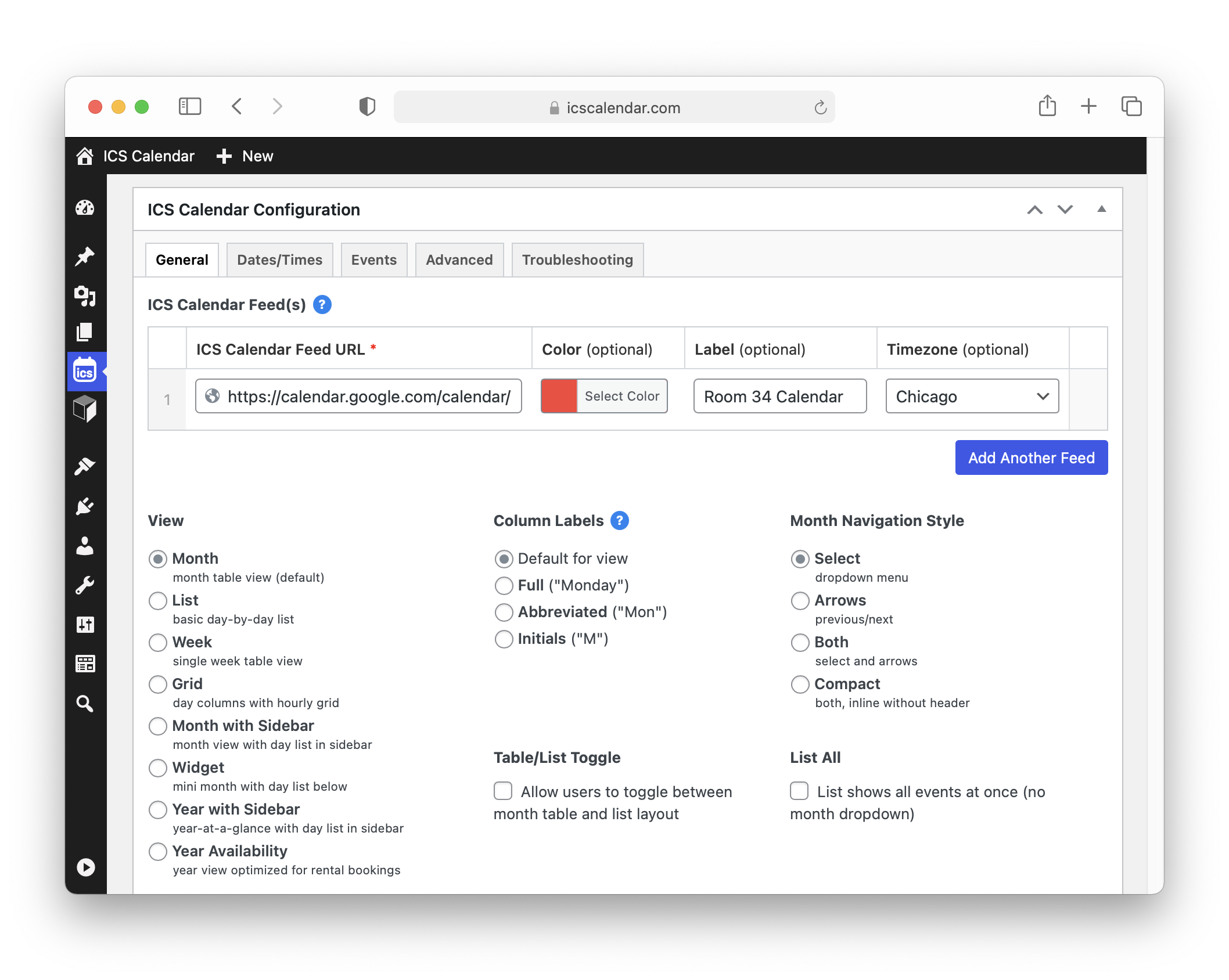 Customize It!
A set of sitewide layout options, plus color palette settings in the WordPress Customizer, to make it easier for you to alter the appearance of calendars to match the look of your site.