The ICS Calendar Pro features in the Customizer include three panels: Colors, Layout, and Text. These tools allow you to customize the appearance of your calendars site-wide to match your theme.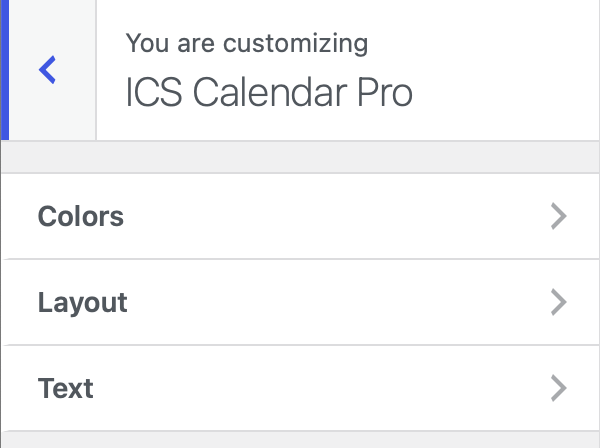 Colors
The Colors panel lets you customize text, border and background colors used by the plugin. It includes a set of predefined palettes, but also lets you fully customize each color to match your site's design. The color palettes have been refined for version 4.1.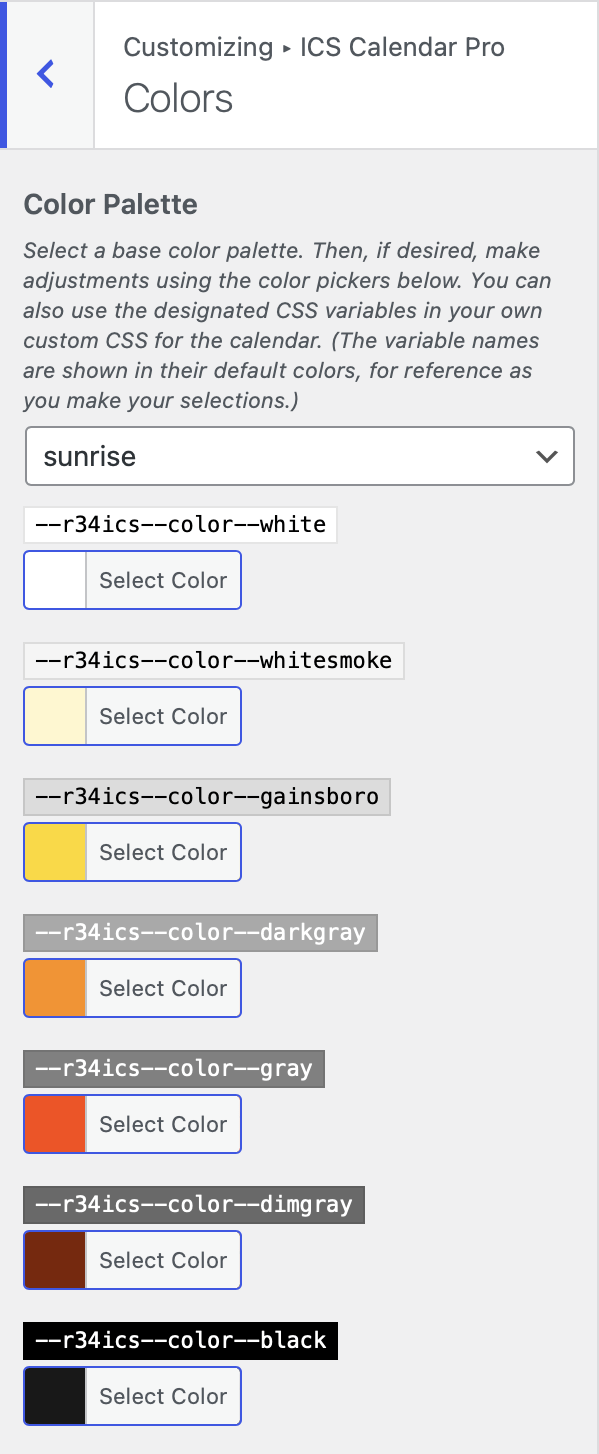 Layout
The Layout tab presently has one setting: in the Month with Sidebar and Year with Sidebar views, the sidebar displaying events for the selected day is "sticky," meaning it stays in place as you scroll the main window. Use this setting to adjust how far from the top of the browser window the sidebar "sticks."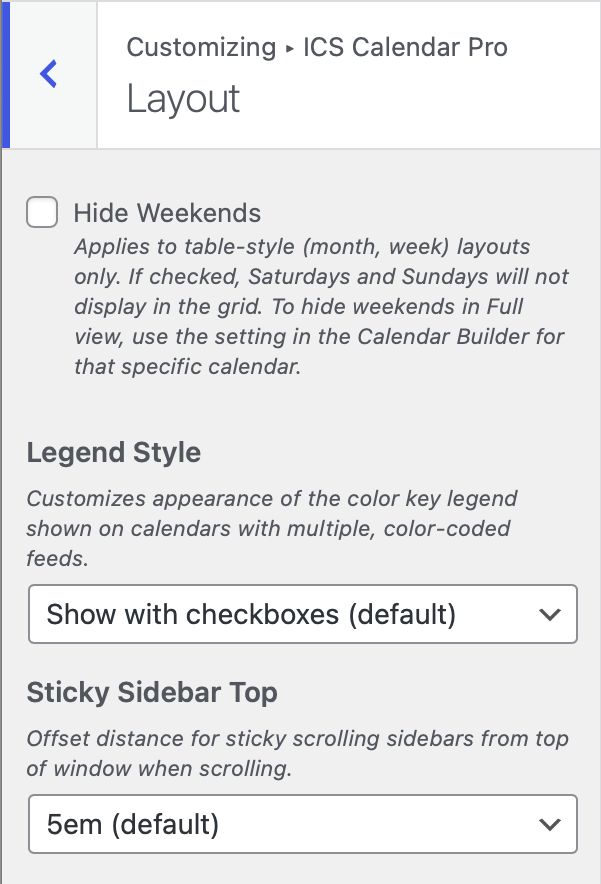 Text
The Text tab lets you customize the font, text scaling, and optionally turn off the default hyphenation of words in the calendar grid.
By default the plugin will use your theme's own fonts. Options to override include the standard "web safe" fonts, along with a selection of additional choices from Google Fonts.