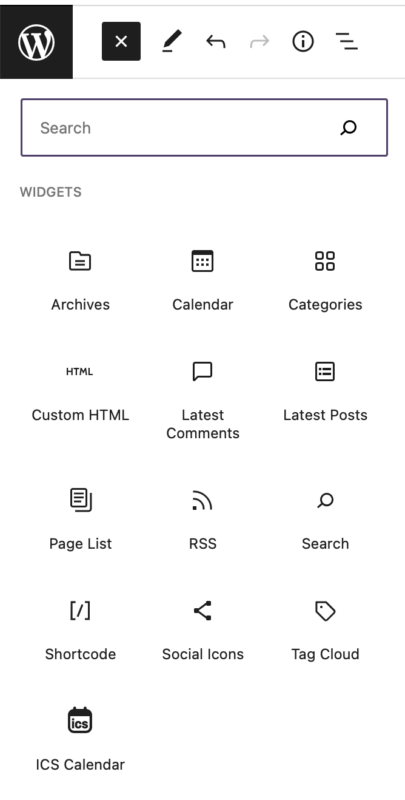 Up to now, sites that make use of the Block Editor (a.k.a. Gutenberg) only had one option for adding an ICS Calendar to the content of a page or a post: using a shortcode, either manually entering all of the options, or copy-pasting the ID-based shortcode of a Calendar Builder saved calendar.
Now ICS Calendar Pro offers a new way… the full Calendar Builder experience is encapsulated in the ICS Calendar block!
Once you've installed ICS Calendar Pro v. 3.16.0 or later, the ICS Calendar block will automatically be available in the Block Editor. Look for it in the Widgets category, or simply type /ics to quickly locate and insert it.
Once you've inserted the block, the exact same editing options from the Calendar Builder will be presented directly in the Block Editor interface. You can even add your configured calendar to the Block Editor's Reusable Blocks to replicate it elsewhere on your site.
Not using Block Editor? Prefer to keep using the old shortcode approach? No worries! All of the existing features of ICS Calendar and ICS Calendar Pro will continue to function just as before… this is just another new way to work with ICS Calendar that may be more convenient for those who have fully embraced the Block Editor approach to WordPress.
—Scott